Greek Grace Gathering - Client Appreciation Night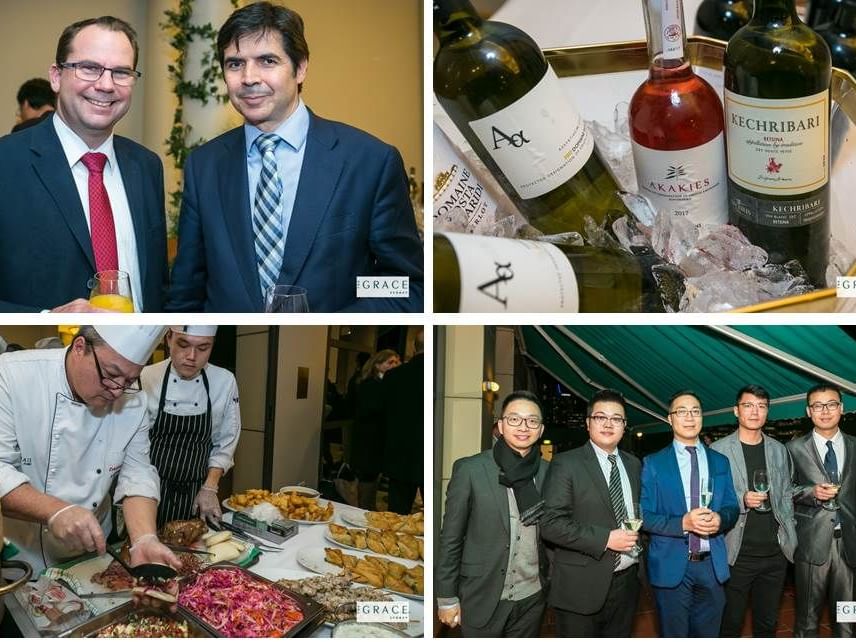 What a fantastic night it was at our recent Greek themed Grace Gathering!
Here at The Grace Hotel Sydney, we teamed up with the Consulate General of Greece in Sydney to host our bi-annual client appreciation event. We invited our business partners and clients to a spectacular night of Greek food, Greek wine and of course Greek Dancing! Our very own in-house Chef Manager Darren Ho created a delicious Greek menu including classics like homemade Spanakopita pastries, Charcuterie Board as well as traditional Skordalia, Taramosalata & Melitzanosalata dips. We also had the privelage to experience a unique wine tasting with some of the finest Greek wines, which paired beautifully with the culinary options on the night. All our guests enjoyed the delicious foods and refined wines. To top off the night, the dance group performed traditional Greek dancing, taking our guests to Greece as they were invited to join in the dancing ring. And it would not be a Greek party without smashing up a few candied plates, which brought all our guests to excitement.
It was definitely a fun and memorable night to thank all our clients and partners for their continued support with The Grace.