Jolly Children Christmas Fun Fair Party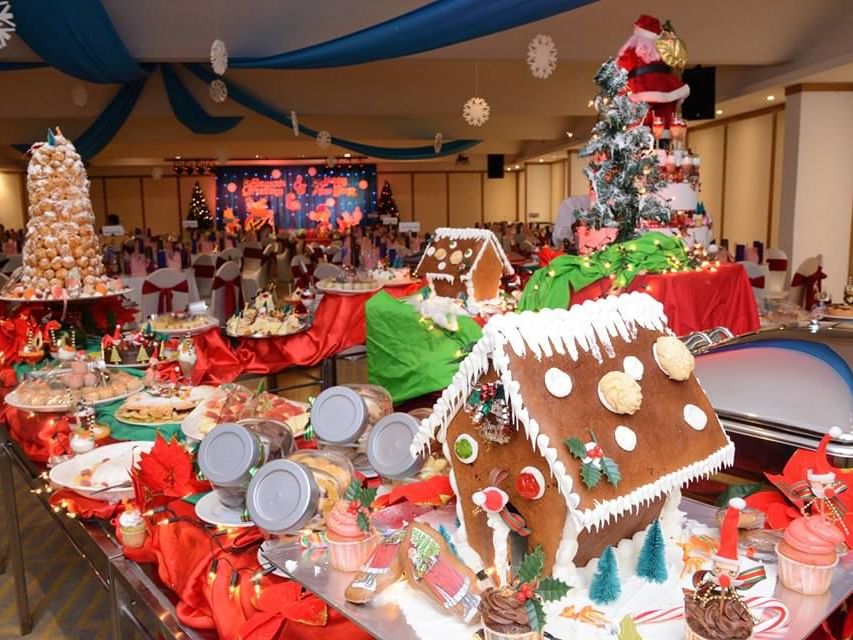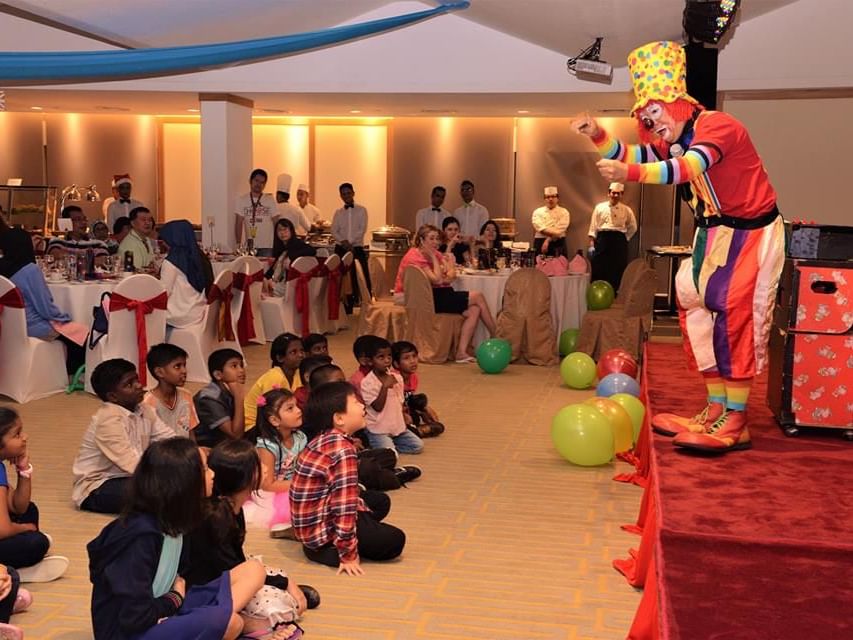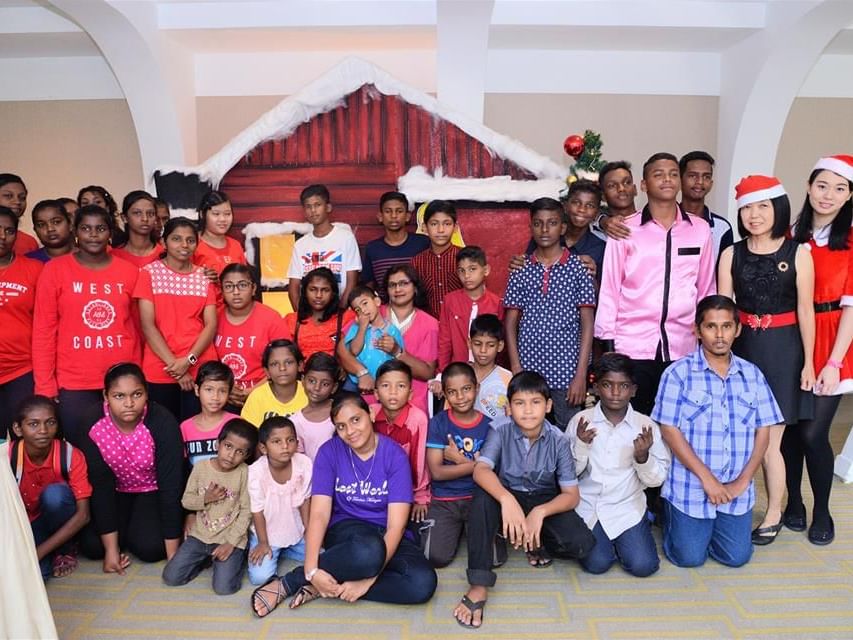 Christmas is the season for spending quality time with your family and friends. Federal Hotels International and The Federal Kuala Lumpur celebrated the Christmas by holding the Jolly Children Xmas Fun Fair party and playing host to some 40 children from the Sanctuary Care Centre Home.
The whole ballroom was transformed into the theme of Alice in the Wonderland with the party commenced at 12.30pm. Filled with excitement and thrills, children soaked in this festive atmosphere and relished in the different activities that includes Christmas Magic Show by the Big Baby of the Clown, mingling with Santa Claus and Santarina and the fun fair games that started from the foyer till the entrance of the ballroom such as the Tossing of balls; wheel of fortune; amongst others. Many took the memory photos by selfie or wefie at the Alice in the Wonderland photo booth. Guests were indulged in the vast array of special Christmas buffet featuring the traditional and old time favourites, as well as an extensive selection of innovative and yummy dishes. Gastronomic highlights include Roasted Turkey with stuffing, provencale herb jus & cranberry sauce; roasted lamb leg with black pepper cream sauce & mint sauce and a decadent selection of sweet treats will excite your tastebuds.
Ms Ooi Lee Ping, Director of Group Marketing, Sales and Business Development of Federal Hotels International said "Christmas is a time for Family reunion, a time for tradition and sharing, and a very joyful occasion for getting together with family, relatives and friends. In our spirit of our continuous FHI Group sharing and caring community commitments, Federal Hotels International together with The Federal Kuala Lumpur have invited the children from the Sanctuary Care Centre Home to this Jolly Children X'mas Fun Fair Party. We hope that this gift from our hearts will continue to bring more smiles, joy and happiness all round as there is no greater joy than be able to warm the hearts, spread good cheer and bring a smile to the children".
Mr Louis Sebastian, General Manager of The Federal Kuala Lumpur said "It is time to enjoy the spirit of love, hope and joy in this joyous occasion. We have been organizing this annual festive treat to celebrate Christmas with children from charity home. We are happy to spend this time with children from Sanctuary Care Centre Home. We wanted the children to know that we care and remember them during this joyous Christmas festive period. We hope to this festive cheers to everyone, and our F&B Team have prepared the exciting fun fair games for all the guests to enjoy. Santa Claus and Santarina are looking forward to giving away lots of joyful cheers, sweet goodies and a hearty "Ho Ho Ho". Have this magical moments with Santa Claus & Santarina have a selfie with them as they go round the tables. Magical clown will be mingling around and bring more cheers to the crowd. Relish a memorable dining experience at the new ballroom with families and friends. Choose from a whole spectrum of buffet spreads featuring the traditional and innovative cuisines and enjoy this fun filled afternoon".
The festive selection of food includes salad & cold that includes smoked duck platter, terrine in spoon, shrimps cocktail in spoon, chicken galantine platter, assorted mixed lettuce, nicoise salad, German Potato salad and many more. Among the festive culinary highlights are roasted turkey with stuffing, provencale herb jus and cranberry sauce; roasted lamb leg with black pepper cream sauce and mint sauce; jigger braised lamb shank in aromatic herbs and tomato sauce; silent braised Chicken with mushroom and root vegetables in rich chicken gravy; silent braised chicken with mushroom and root vegetables & chicken gravy; Wonderland Roasted herbs potatoes; White X'mas sautéed brussels sprout with oonion and bacon; crab meat ball with bbq sauce; visit our action stalls manned by the wonderful team of chefs, visit our stalls comprising Chicken rice, Penang hokkien mee, pasta station, variety of dim sum, waffle with assorted jam; satay chicken & beef, the famous ice kacang, just to name a few. Other yummy offerings include soup corner that serves fresh mushroom soup with garlic toast (butter & soft bun), plus other delectable delights such as the sandwiches corner – pick your choice of chicken ham, tuna fish, and egg mayo. Mouth-watering desserts include Vanilla Yule Log, Stolen, Assorted French Pastries, Cendol Pudding, Mango Pudding, Honey Dew Pudding, Almond Peach Tart, Bread and Butter Pudding, Cherry Flan, Chocolate Cake, Cheese Cake, Strawberry Roulade, Cream Caramel, Christmas Pudding, Christmas Fruits Cake, Minced Pie and assorted fresh fruits.
About Sanctuary Care Centre Home
Background: The home houses 40 to 50 Children
No. 73, Jalan Ayer Panas Baharu, Air Panas, 53200, Setapak, Kuala Lumpur, Wilayah Persekutuan, 53200, Malaysia. The home is run by Pastor Mathews and his wife, Sister Malar. The home started on 15 April 2003 with only 4 children, now it has grown to 50 children. Their main income to support the home is by doing recycling and donation from the general publics.