Spreading Festive Cheers 2018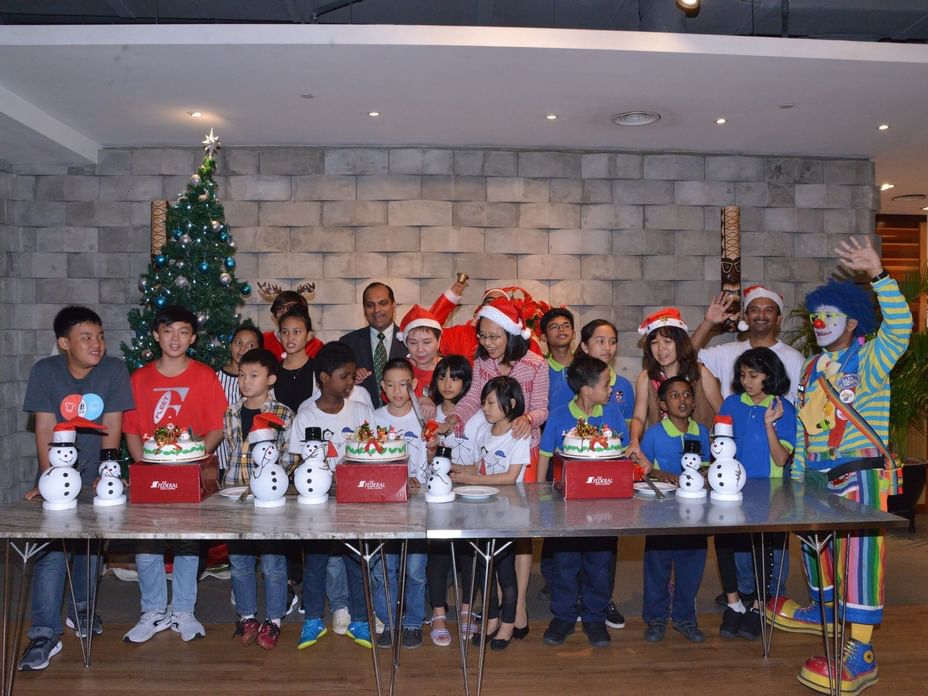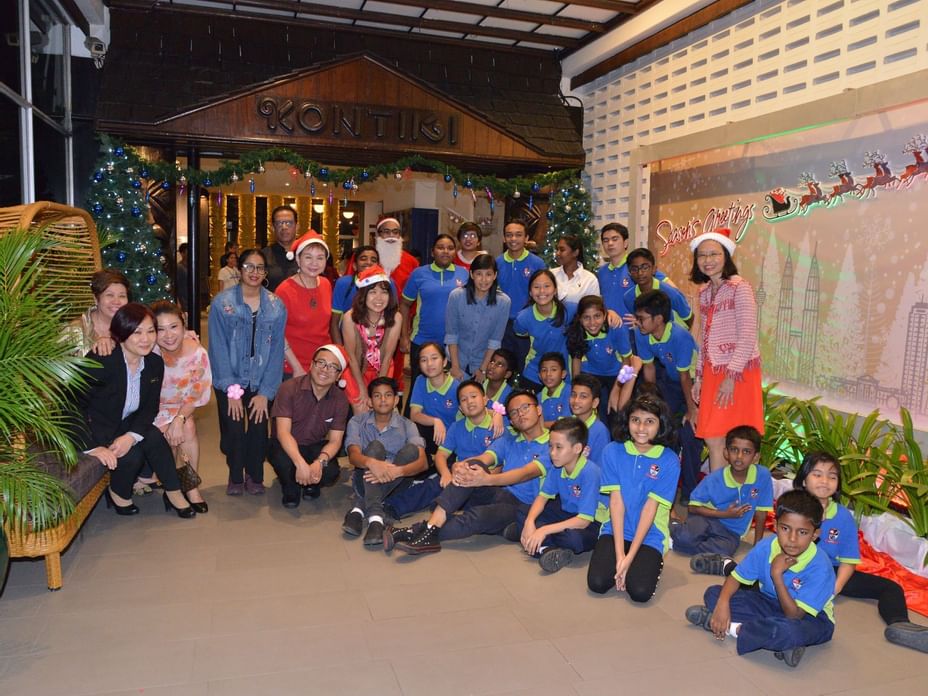 PRESS RELEASE
For Immediate Release
Friday, 21 December 2018
Spreading Festive Cheers by The Federal Kuala Lumpur on Friday, 21 December 2018
To celebrate the spirit of Christmas, the Management & Staff of Federal Hotels International (FHI) and FHI Group of Hotels namely The Federal Kuala Lumpur and Hotel Capitol Kuala Lumpur come together to spread the festive cheers to children from Precious Children Home; Lighthouse Children Welfare Home and Trinity Children Home.
Ms Ooi Lee Ping, Director of Group Marketing, Sales and Business Development of Federal Hotels International said "Christmas is a time for family reunion, a time for tradition and sharing, and a very joyful occasion for getting together with family, relatives and friends. In the spirit of our continuous sharing and caring community commitments, we are pleased to organize this meaningful community event. The Federal Kuala Lumpur has been organizing this annual festive charity treat to celebrate Christmas. We wanted the children from the home to know that we care and remember them during this joyous Christmas festive period. We hope that this gift from our hearts will continue to bring more smiles, joy and happiness all round as there is no greater joy than be able to warm the hearts, spread good cheer and bring a smile to the children. There is no greater joy than seeing smiles on the faces of the children. This annual Festive Charity event is part of our FHI Group's continuous Sharing & Caring Community Commitments, and it gives us the opportunity to share our warm gracious Malaysian Hospitality with the children. We have always encouraged our Teams to help Make A Difference. We have prepared some exciting games for the children to participate such as Christmas Balls Tossing and Santa Wheel of Fortune".
Our Team of Chefs from The Federal Kuala Lumpur have prepared a sumptuous barbeque buffet dinner spread with a touch of Christmassy. Start your menu with Seafood on Ice such as Slipper Lobster, Tiger Prawn, Flower Crab and ½ shell mussel, Cold Platter includes the Cold Fish Terrine or Seafood Terrine in Cup or Spoon; Cold Galantine Chicken or Duck, Cold Roasted Beef or Lamb. Check out our bountiful salad bar with 6 types of variety that includes the popular Malaysian Kerabu. Our Speciality Stall Menu includes the ½ Shell Oyster with lemon Wedges & Tabasco, Mee Udang, Chicken & Beef Satay with condiments; Japanese Sushi & Sashimi and the tropical seasonal fresh fruit stall. Finger licking good barbeque items are not to be missed – Tiger Prawn, Assorted Sausage, Chicken Wing, Chicken Santin, Large Squid, Slipper Lobster and more. "Lok-Lok" is one of the popular items served at the Kontiki Barbeque buffet, pick your choice of either White Fish Ball, Fish Cake, Squid Balls, Crab Meat Balls and more! For the feel of Christmassy season, our Chefs have included Classic Roast Whole Turkey among the other items that include the Roasted Whole Lamb Rack & Lamb Leg, Beef Wellington and Baked Whole Salmon Fish. Over at the soup corner, do not miss our famous fresh wild mushroom soup, or you may opt for the Farm Chicken with Ginseng. Delicious Hot Dishes with combination of western and local, the items include the the Hungarian Goulash Beef (Wstern), Ayam Masak Merah, Sambal Tumis Udang with Petai, Pasta Alio-Olio with Capsicum and Mushroom just to name a few. To keep your taste buds to taste more? Have a look of our Vegetarian Corner which served Stir-fried Seasonal Vegetables with Butter Milk; Braised Peanuts and Sweet Choy Po and Curry Nenas. End your sweet note with festive desserts with mix of local and western desserts such as Assorted Mini French Pastry, Mango Pudding, Assorted Nyonya Kuih, Chocolate Éclair; English Bread Butter Pudding & Chocolate Pudding; Ice Kacang and many more!
Season's Greetings, Merry Christmas & Happy New Year!
May this joyous holiday season & the New Year be filled with Love, Happiness & Peace!

About Precious Children Home
Located at Old Klang Road, 16A Jalan Awan China, Taman Yarl, Off Jalan Kelang Lama, Kuala Lumpur, Precious Children Home currently houses children ranging from 4 to 18 years old. They are mostly from the streets or whose parents are drug addicts, alcoholics, undergoing rehabilitation program or in prison, and orphans.
Lighthouse Children Welfare Home
Located at 115 Jalan Cenderai, Lucky Garden Bangsar Kuala Lumpur, provides shelter for the underprivileged children, physically and sexually abused and children from alcoholic & drug families. Currently, they have a total of 35 children staying in the Homw.
Trinity Children House
The Home provides shelter and education for the children who are abused, neglected, abandoned children, children with single mothers and also children from very poor backgrounds who have no opportunity to education. The Home is located at 10 and 12 Lorong 4/49A, Petaling Jaya. There are currently 19 children in the Home.