Kopisusu 2 Jalan-Jalan & Yudimama's Artisan Coconut Candy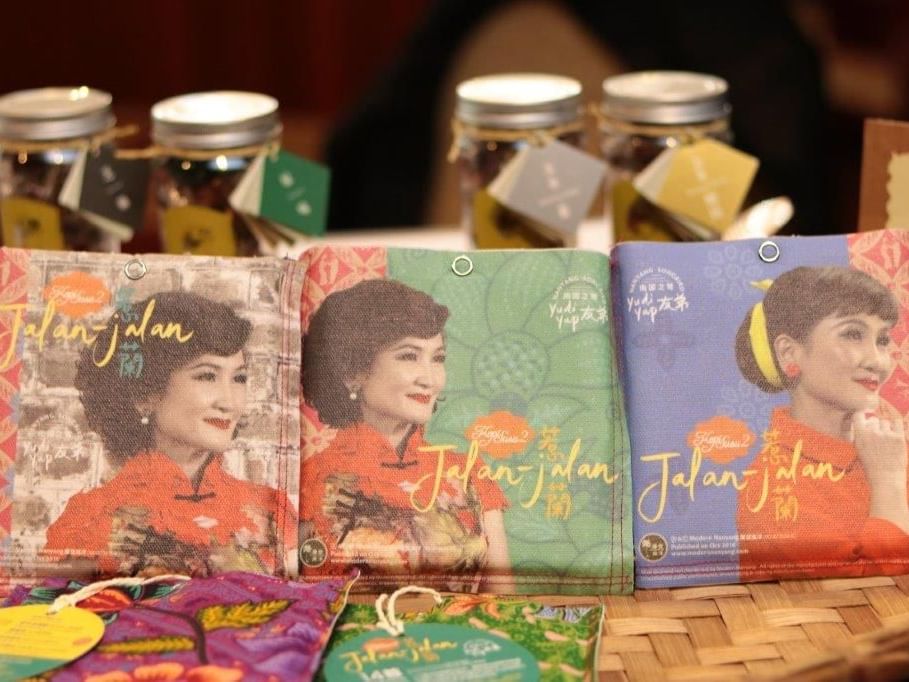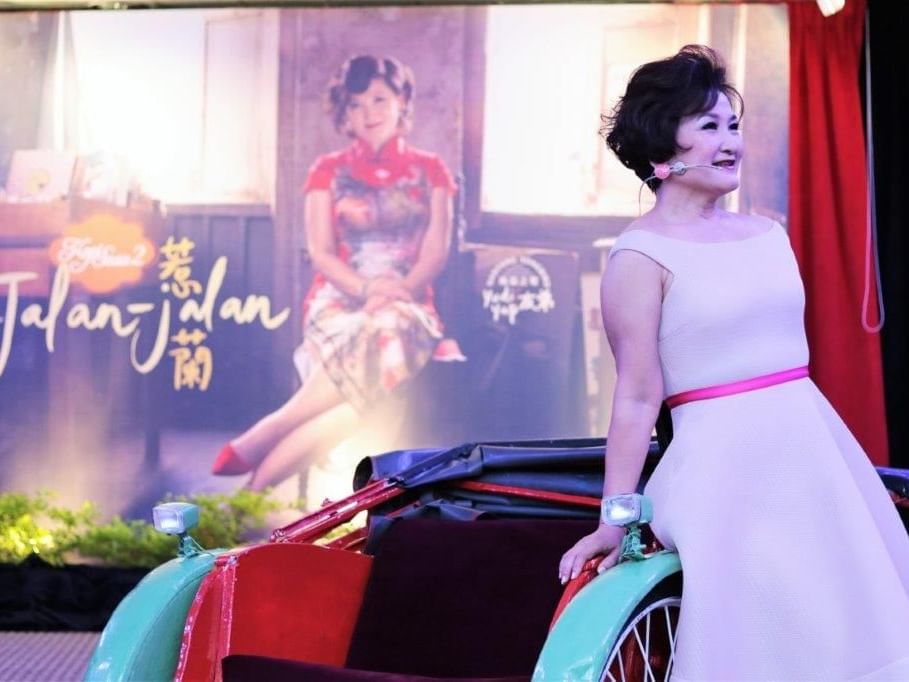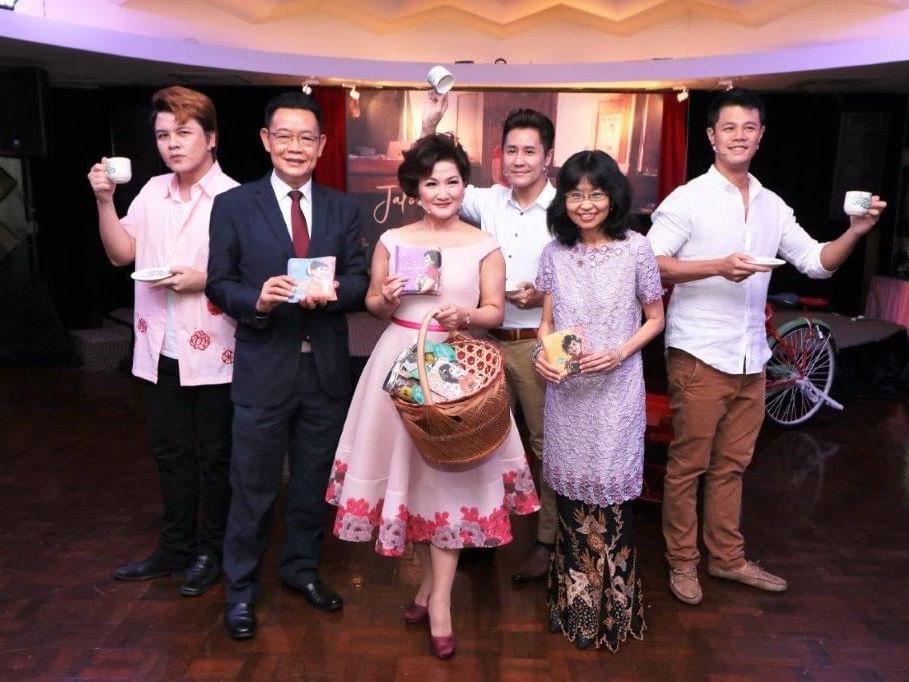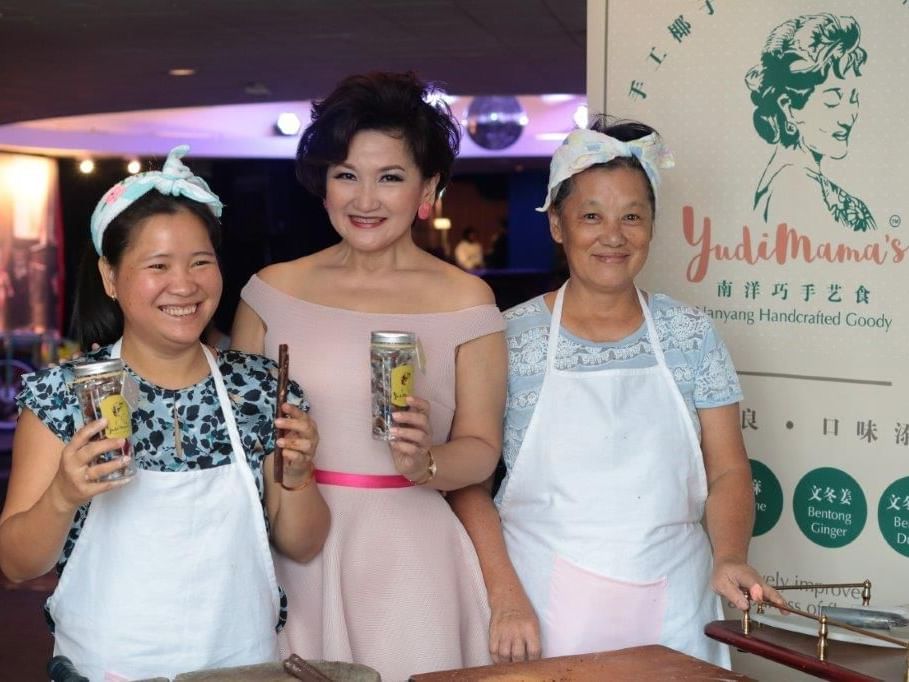 Yudi brings back the sweet memories of Nanyang music
Kopisusu 2 takes a stroll down Nanyang with "Jalan-Jalan" while tasting Yudimama's Artisan Coconut Candy
Malaysian well-known songstress Ms Yudi Yap, launched her latest album Kopisusu 2 Jalan-Jalan, together with her Yudimama's Artisan Coconut Candy at the Skyroom at The Federal Kuala Lumpur on Thursday, 13 October 2016 at 11am. In conjunction with her album launch, the Nanyang Songbird for the Golden Oldies will be rendering Nanyang love duets together with three fabulous singers namely Fayse Goh, Evan Siau and Li Qiang, whom are also featured in Yudi's latest album.
Ms Ooi Lee Ping, Director of Group Marketing, Regional Sales & Business Development and Operations of Federal Hotels International said "Malaysia is blessed with a diverse culture from our multi-cultural community. The promotion of arts, culture, dance and music is another great avenue to further boost our Malaysian tourism. We are happy that Malaysia's award winning singer, Ms Yudi Yap is launching her latest album Kopisusu 2 Jalan-Jalan at The Federal this morning. Federal Hotels International and The Federal Kuala Lumpur are pleased to support this acclaimed launch of Kopisusu 2 Jalan-Jalan album. Recreating the nostalgic eras of the 1950s and 1960s ambience and the golden Nanyang era, Yudi will be making an entrance on our Federal Hotel's antique trishaw – the 1957 Federal trishaw. We have decorated The Skyroom along the Nanyang golden era theme. With the rich historical background of The Federal Kuala Lumpur or the Grand Dame of Kuala Lumpur, our Team of Chefs have specially prepared a menu in conjunction with this meaningful launch event, as a reminiscence of and to celebrate memories of the golden Nanyang era. The 1950s to the early 1960s were known as the golden era, a timeless treasure, the music became so popular that it captured the attention of many, including classics rendered by the then legendary P Ramlee, and popular songbird, Saloma. Our Congratulations to Ms Yudi Yap on the launch of the Kopisusu 2 Jalan-Jalan album."
Mr Simon Leong, Senior General Manager of Federal Hotels International said "First of foremost, we would like to congratulate Ms Yudi Yap on her album launch at The Federal Hotel, a historical landmark of Kuala Lumpur, following the success of the inaugural launch of the Kopisusu Album in 2014; together with her Yudimama's Artisan Coconut Candy. There will be live demonstration of coconut candy making process and Nanyang traditional Kopisusu brewing brought in by Yudi, while the album designer showcasing the unique hand-sewn album packaging The Malaysian Music and local entertainment industry hit its peak in 1950s and 1960s and the then famed amusement park or bbpark in Bukit Bintang in the early 60s, with its carnival-like setting; with cabarets, dance halls, cinemas, stage shows, restaurants, game stalls amongst.
The Federal Hotel, better known as the Merdeka Hotel, was the first international class hotel opened in 1957 to house the foreign dignitaries for Malaya's Independence Day celebrations. Since its opening, the Federal Hotel played host to many international shows and performances at the popular Mandarin Palace that includes international Chinese singers from Taiwan and Hong Kong. The Federal Kuala Lumpur was was a popular entertainment hub in the 1960s. In 1962, the British Movie cast and crew stayed at the Federal Hotel for the filming of the Seventh Dawn (starring William Holden, Susannah York, Capucine, Michael Goodliffe and Tetsura Tamba), which was directed by Lewis Gilbert who had directed a number of James Bond movies such as You only live twice, The Spy who loved me and Moonraker. To coincide with the launch of the KopiSusu 2 Jalan-Jalan Album, our Hotel chefs have prepared a special menu of the 1950s era for the guests to savour, that includes roti canai with dhal & sambal; nasi lemak wrapped in banana leaf; mee siam wrapped in banana leaf; mini curry puff; chicken boxing served with lingam chili sauce; mini spring roll; chee Cheong fun; yong tau foo in wok; assorted Malay kuih that includes kuih bahalu; kuih ketayap; kuih bakar; kuih lapis; steamed sponge cake and the famous yau char kwai/ham chin peng; bubur cha-cha; hokkien mee with sambal; local fruits; ice kacang with cendol, cincau, sweet corn, red bean, rose sirap, gula Melaka & milk; ice cream potong; and drinks."
Yudi would like to specially thank Federal Hotel for the venue sponsor and support, which gave her vivid recollections of her debut performance at the Mandarin Palace. Also not forgetting her goodwill, Yudi donated 50 albums for the 'Valley of Hope' crowdfunding project, with 5 of the album packaging being personally hand-sewn by Yudi and the album designer. She strongly supported and gave her blessings to the project, hoping that it will be a success which could help preserve this important chapter of Malaysian history.
Yudi also specially invited local theatre senior Pearly Chua and positive energy mentor Jason Zeck Lee to be the host for her launching event. Accompanying the products launch, Yudi will start selling her album and artisan coconut candy at Ling Lei's 25 anniversary concert on October and also her own solo concert on 10th to 13th November.
<Kopisusu 2 Jalan-Jalan> album and Yudimama's Artisan Coconut Candy are both the latest product from Yudi's "Modern Nanyang series", a conceptual label that Yudi has been managing for years by infusing local specialty into their products. The latest products are born under the concept of revival, which Yudi wishes to bring back the unique Nanyang melody and traditional handicraft by reintroducing it into the entertainment and food culture. Yudi's cross-cultural Nanyang classic songs are revived with a twist of modern jazz by collaborating with artists of new generation. Moreover, each album cover is hand-sewn with its one and only design by using eco-friendly recycled material.
Yudi's famous Kopisusu series uses live performance and concerts to reintroduce our country's locally unique cross-cultural entertainment, reflecting a time where our cultural integration was relatively strong. Yudimama's Artisan Coconut Candy inherited traditional family recipe from Yudi's mother, now being reintroduced with brand new packaging under the concept of preserving our tradition and health. By offering us a new experience of Nanyang traditions, it would definitely brings you back into the good old times of Nanyang.
The new album <Kopisusu 2: Jalan-Jalan> was personally conceptualized and produced by Yudi. Together with well-known musician Tay (who was also the album's music director) and WVC jazz quartet as lead music band, they collaborated once again and wrote the beautiful new song "Jalan-Jalan" for the album.
Each song from the album was specially selected and produced to leave a lyrical emotion for listeners. Especially the album packaging: printed on canvas with hand-sewn batik clothes, each of the cover design is uniquely one and only of its own which further adds the collection value. Moreover, its high definition recording would surely let audiophiles fully indulged in the music. The printing of the canvas cover, including the postcards and poster that come with the album, was specially sponsored by Nets Eco and printed with eco-friendly ink.
Yudimama's Artisan Coconut Candy has been around the market for more than 10 years. Inherited from Yudi's mother, the product is now being reintroduced to the market with a whole new packaging to carry on the local Nanyang cuisine memory and also the best way for her to remember her mother.